Antrim County Bridge Club
We are FRAGRANCE FREE. Many members have allergies.
We are WEATHER DEPENDENT. F2F GAMES ARE CANCELLED WHEN BELLAIRE SCHOOLS ARE CLOSED BY BAD WEATHER.
Welcome to Antrim County Bridge Club!
This friendly and competitive all-volunteer bridge club is a legacy of the late Nancy DeWeese, who led the transition from a small-town non-sanctioned game to ACBL affiliate status over the first decade of the 21st century. She retired in 2014 and turned the club over to a self-perpetuating board of three managers who govern it today. Nobody "owns" the ACBC. If you choose to play in this club you are a member! There are no dues; low $5 game fees are enough to meet our financial needs. Extra master-point games generally cost the same 5 bucks. The monthly Lunch & Bridge game has no table fees.

Nancy was a terrific bridge player and teacher. She was also a wonderful woman whose motto for the club was cherish your partner. Bridge, even competitive bridge, is supposed to be FUN! We intend to keep it that way.

Judy King has been enormously helpful by operating as a one-woman Partnership Desk, but that's a lot of work this website can do. PLEASE use the "Find A Partner" feature whenever possible! At the moment most of you aren't posting information when you need a partner, nor checking to see if someone else needs a partner when you are available. The "Members" roster is available if you need someone's information to seek a partner on your own. If you don't know the password for these sections of the website, contact any manager.

IT WOULD BE A GOOD IDEA to check your own listing in the Members roster. Any data errors may also reflect errors in the club's database in ACBL Score.

We also maintain the website bridgewebs.com/antrim. Only game scores appear on this site, because the amount of information and format for listing scores are superior.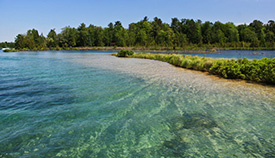 Bulletin
Think December 18. THINK PARTY! Think ROUND-ROBIN TEAMS! Go to "NEWS" for details.
Latest News
---
Game Results